iGYM has been a house of many amazing life-changing transformations since 2013. From a positive environment to all the tools and guidance you need to be successful, we have it. Small or big all improvements are worthy of being celebrated. In the last years, two members have been experiencing a great change that they would love to share with everyone.

---
Sarah Walker Age 33, Mom of 2 Sarah started her transformation in September 2018. She expressed that in the beginning she felt miserable, tired, and hated finding clothes to wear. Body image issues caused her to always have a fake smile, until the day she turned her life around. Sarah met iGYM trainer Hunter at her work, and once they talked she went to the gym that day and signed up. Since then they have been training 1x a week, working on healthier eating habits, exercise routines, and positive thinking. Enthusiastically, she can now say she has lost 104lbs! The most important part is that she now feels amazing with her body, loves getting dressed up, and has enough energy to play with her two young daughters. The hardest part was when she cut out sugar and coffee back in September and had what she describes as "a headache from hell", but she no longer craves it and would never go back. Congratulations Sarah on all the hard work!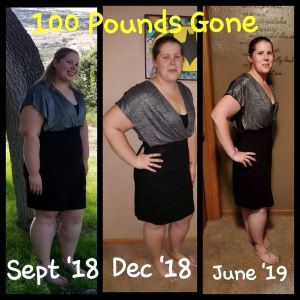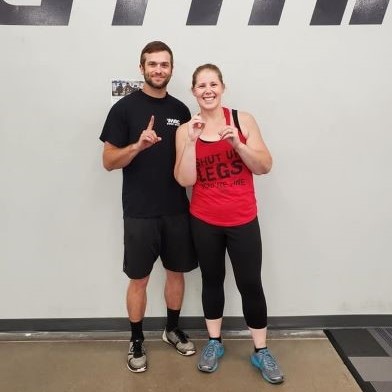 ---
Andrew Miller Age 46, Dad of 2 recuse dogs Back in August 2017, Andrew decided that he was going to make a change for the better. The risk of diabetes, high cholesterol, high blood pressure, and other health risks weighed over his head. He came into the gym not knowing where to start so, he paired up with trainer Nicole and started training 1x a week. They worked on getting healthy from the inside- out. As time passed he lost weight and started to see his once high numbers go down! With his doctor's guidance, he has been able to eliminate blood pressure pills. Overall he has lost over 120lbs, over 20% body fat, and added lean muscle. A big goal of his was to deadlift over 300lbs because he once hurt his back lifting a gallon of milk. Not anymore! He surpassed his goal and has deadlifted 315lbs with solid form. Andrew now loves his long bikes rides, running 5k's, and challenging himself every workout. Great job Andrew!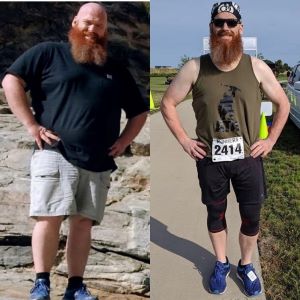 If you have an iGYM success story you would like to share. Please email nmurphy@igymia.com.